Imagine you are standing in the middle of a large pasture. Behind a hill ahead is a dense pine forest, behind a hill behind is a rocky desert, behind a hill on the left is an old town with typical local architecture and behind another hill is a large mountain lake with clean and fresh water. Hills around are gates to magical landscapes. Short bus rides take you to places which will completely change your feelings.
This can be done in Armenia, a little Caucasian country just an hour away from Tbilisi. Difficult mountainous terrain makes every of your journey a stunning experience.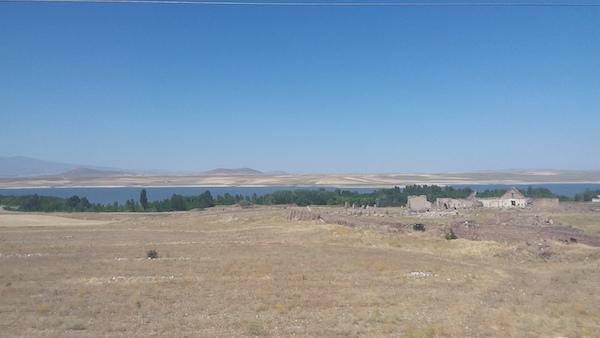 Rocky desert
We start our North Armenian Loop at Yerevan Central Railway Station, we are taking a train to Gyumri, a stunning train ride across orange-coloured rocky desert with just few human settlements.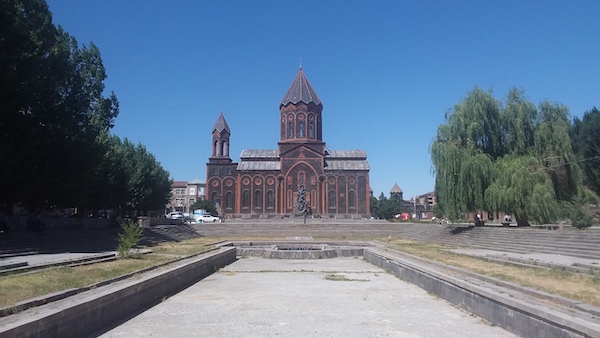 History
City of Gyumri is an open-air museum of typical Armenian houses, black and orange tuff stone combination. Buildings are decorated by natural scroll motifs so typical for Armenian architecture. You can also visit one of the little private galleries, house museums of famous Armenian artists or churches in recently reconstructed streets of the old town.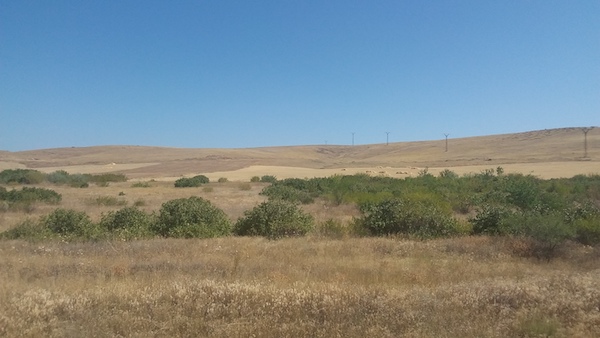 Grassland
We continue our journey from Gyumri to Vanadzor by minibus. Behind the windows we see large pastures, green valleys and hills, herds of cows, so typical for this land.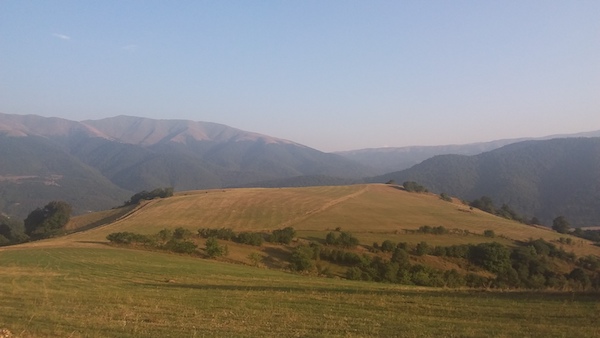 Forests
In city of Vanadzor, a regional transport hub, we change for another marshrutka whitnessing local people going back home to their villages from work and markets. Little bus does the route from Vanadzor to Dilijan in less then an hour. Dilijan National Park is being described as Armenian Switzerland for its pine forests, farms and mountains. Nature provides a summer escape from heat in central Armenia.
Mountain lake
There is a long road tunnel between towns Dilijan and Sevan. It's a gate between two different worlds, a forest kingdom and a kingdom of water. Sevan Lake is a large reservoir of clean water, located high on a plateau 1900 meters above the sea level. The lake is a holiday paradise for Armenians who enjoy swimming, sporting and sunbathing on Sevan's beaches. We see the lake through windows of our minibus going from Dilijan to Yerevan, it's a 80 kilometres long downhill ride.