"Our city is like a neglected child nobody takes care of. It's been growing yet not developing. The city doesn't thrive on its history either cooperate with fantastic people who live here", said Matúš Vallo in 2018.
A few months later Vallo with his team of experts won the 2018 elections. They entered the office with an ambitious plan of city development that they already had published in a 304 page book named Plan B. It is the very first development roadmap for Bratislava, a capital of Slovakia, focusing on all aspects of life, from architecture to social networking.
Bratislava has been notoriously famous for potholes in the roads, bad traffic management and ugly billboards covering buildings.
Yet recently Bratislava has started a fight against its bad reputation.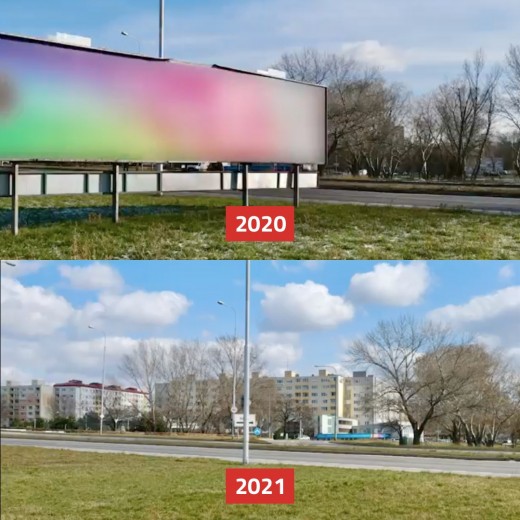 Generations of post-communist politicians weren't able to bring the city into 21st century. Now massive structural changes in a city management are being introduced.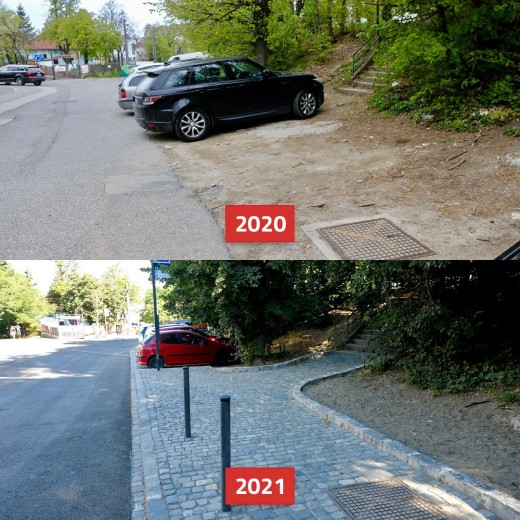 Vallo, a professional architect, is setting up new standards in order to change the course of the city development.
City for people is a motto for this change. Municipality works hard on making public space more attractive, family friendly and safe.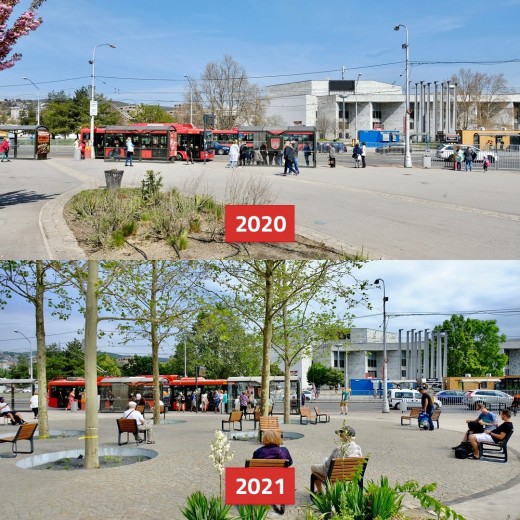 Years of car dominance in the streets of Bratislava is over. Bratislava, along with other European cities, is turning car parks and wide roads into cycle lanes, meeting places, playgrounds and green zones.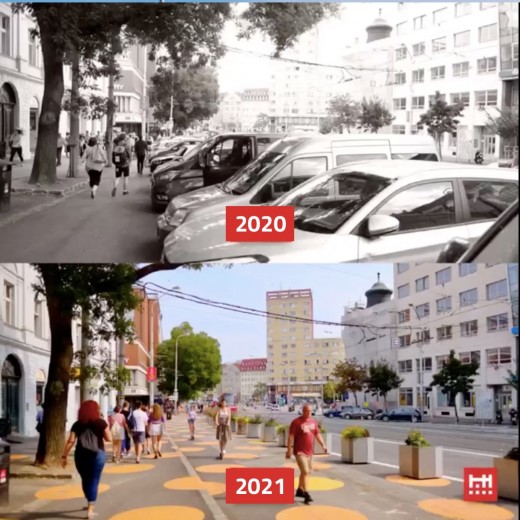 Extensive roads get narrow, cars must drive slower and pedestrians enjoy higher safety.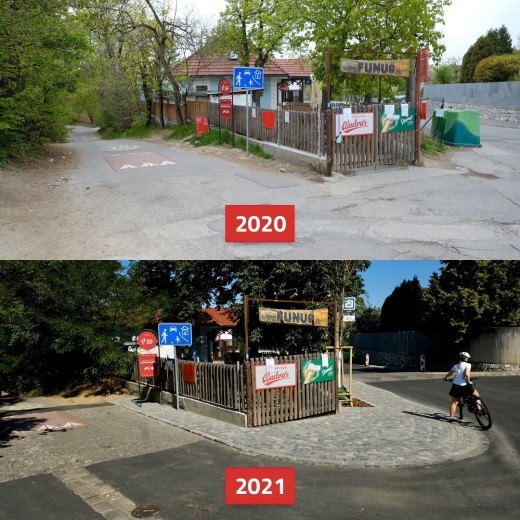 Bratislava and its budget has been badly affected by COVID-19. Nevertheless, the municipality is making loads of improvements that cost little money.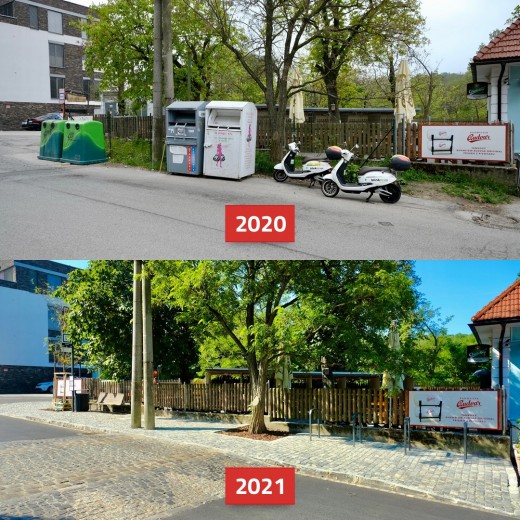 Refurbishing streets is not always a big deal. Sometimes they just need to be properly cleaned.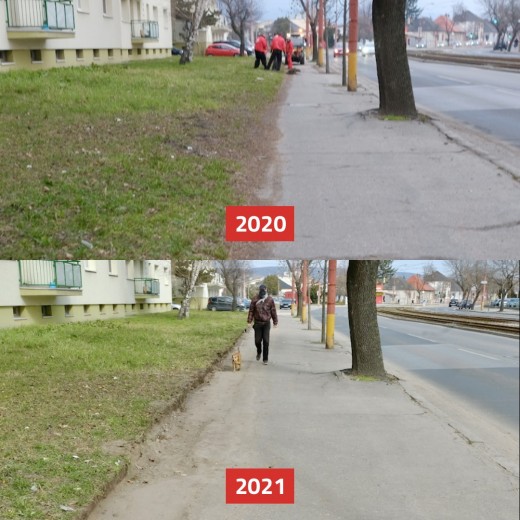 By adding a few kerbs and stone slabs we get high-quality result.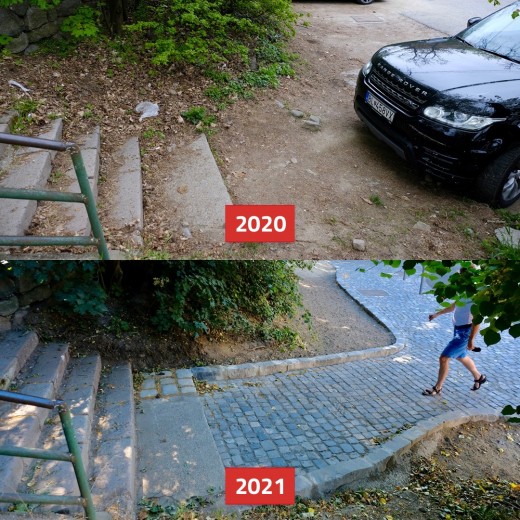 Bratislava shows that if local authorities listen to experts, our cities become more attractive in a quite short period. Matúš Vallo have been mayer of Bratislava for three years now. He has already done things that, hopefuly, will last longer than just a four-year terms.
We need experts and the will to change the old mindset more than money. Bratislava shows that little things matter.